Moscow ID Roofing Services
Offering residential and commercial roofing repair services including complete tears offs.
Call Today at 509-334-7001!
Residential & Commercial Roofing
We are a licensed and insured roofing contractor serving both residential and commercial customers throughout Pullman, WA, Moscow, ID and surrounding communities. We specialize in jobs small and large including repairs, new installations and tear offs. Whether your new construction project needs a roof installed or your existing metal roof needs repairs, rely on our experts for a job well done!
Flat Roof Repairs

Pettitt Construction, LLC specializes in repairing flat roofs throughout Pullman WA and Moscow ID. Our highly trained team is committed to providing quality flat roofing systems and repairs. We also offer maintenance services to ensure your flat roof is repaired so it keeps you protected for years to come. Call us today to learn more at 509-334-7001!
Roof Repairs

Was your roof damaged due to a wind storm? Do you have hail damages? Our roofing specialists have been in business for over 17 years providing complete roof repairs for all sized jobs. From individual shingle replacements to leak detection and repairs, our services are quick and professional, call today to schedule a convenient appointment!
Tear Offs
Depend on our experienced roofers to tear-off your old roof and re-roof a new one using quality materials from leading brands in their industry. Whether you need your flat roof or your asphalt roof torn off and replaced, count on us at Pettitt Construction for exceptional results at affordable prices. We look forward to re-roofing your structure.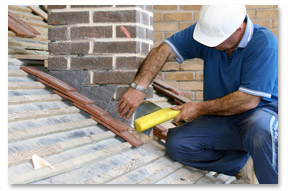 Contact us today for a consultation at 509-334-7001!